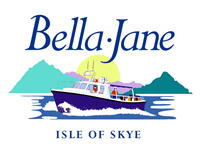 For your convenience we run trips throughout the day at regular intervals - usually at least 4 trips each day. Most of our visitors choose our 3 hour standard return trip with 1½ hours ashore, but one way trips and trips with longer time ashore are available. We offer Early Bird return and oneway trips from 9.00am to allow you to make the most of your day (see AquaXplore website). These trips are also ideal for climbers and walkers and can give up to 8 hours ashore if required. Also now available are "Mini Return" trips - a shorter 1½ hour (approx) non-landing trip for those with less time, families with small children, or those who do not wish to walk ashore. We are also able to offer trips with flexible return times if required.

NEW FLEXI-TRIP BOOKING - its up to you!

We offer Flexi-bookings which guarantees your seats without having to choose a definite day initially. Just call us nearer the time to confirm which day you want. To book a flexi-ticket select your first or preferred day and then add "Flexi ticket" and your dates available in the comment field.

BOOK YOUR TRIP BELOW -

We advise booking ahead to avoid disappointment as we can be busy.

Or Call: 0800 731 3089 or 01471 866244

If the weather prevents us sailing you will receive a FULL REFUND.
Bella Jane Boat Trips Elgol, Isle of Skye, Scotland, IV49 9BJ Tel: 0800 731 3089 and (+44) 01471 866244